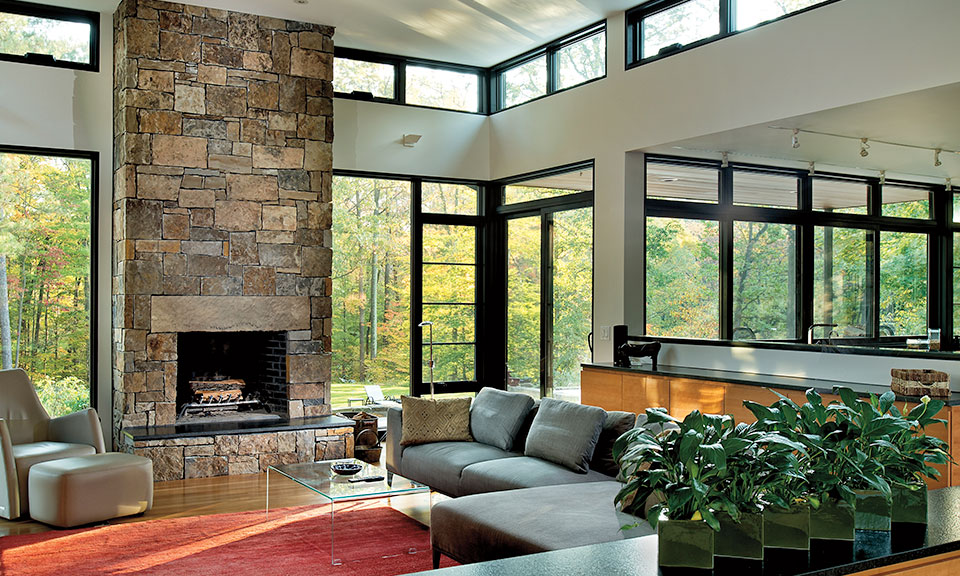 Windsor's Pinnacle wood clad casements and awnings offer the ultimate in performance, value and style. Take advantage of a convenient, easy-to-maintain unit offering maximum light and excellent ventilation. With an array of sizes and options, we can make a casement or awning for any room in your home.
Improved energy efficiency comes from our thick, two-inch sash and thermally broken frame that increase insulation and, more importantly, reduce your energy bills. Our sleek, single-lever, multi-point hardware makes for a tight, leakproof fit built for years of style and effortless operation.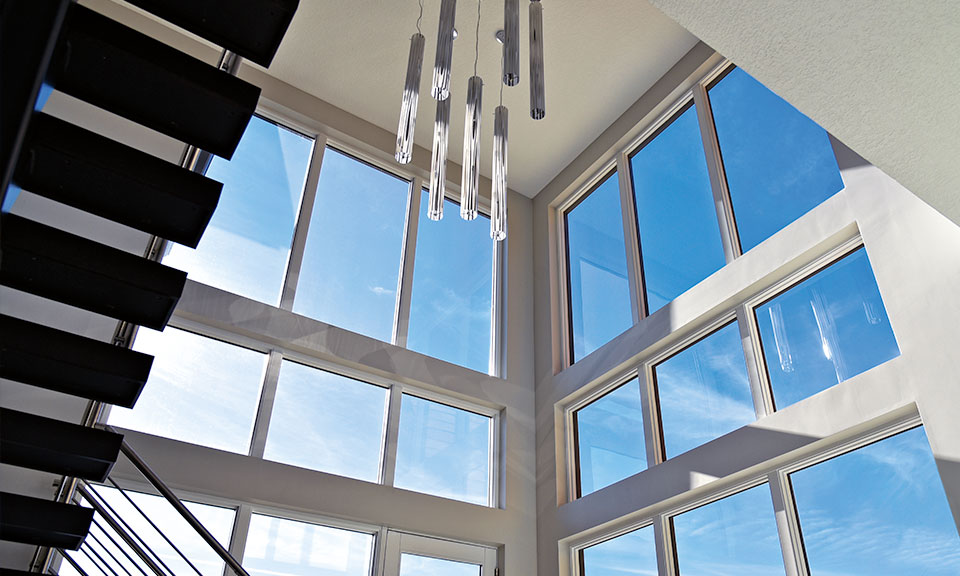 Make a bold statement with our Pinnacle direct set and low profile direct set windows. Choose an angle peak at the top of a casement, or create a light-filled setting with side-by-side windows to create walls of glass. Custom-shaped or standard, direct set windows can enhance the clean, modern aesthetics of your design.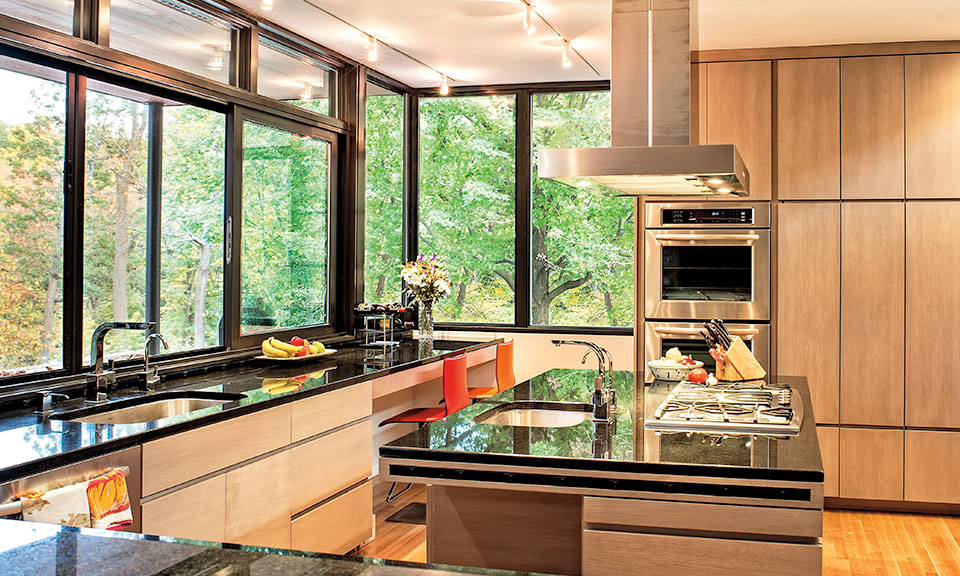 Windsor's 90-degree corner window is designed with clean, straight lines to maximize your view. Corner units are available with a glazed corner post or choose to forgo the post altogether for virtually unobstructed sightlines.¹
Increased visible glass provides a clear view of the outside world, while high-performance thermal ratings maintain a comfortable indoor environment. It's a perfect solution for sunrooms with architectural interest or expansive panoramic views in a kitchen.
¹Open units with no corner post will require field glazing by others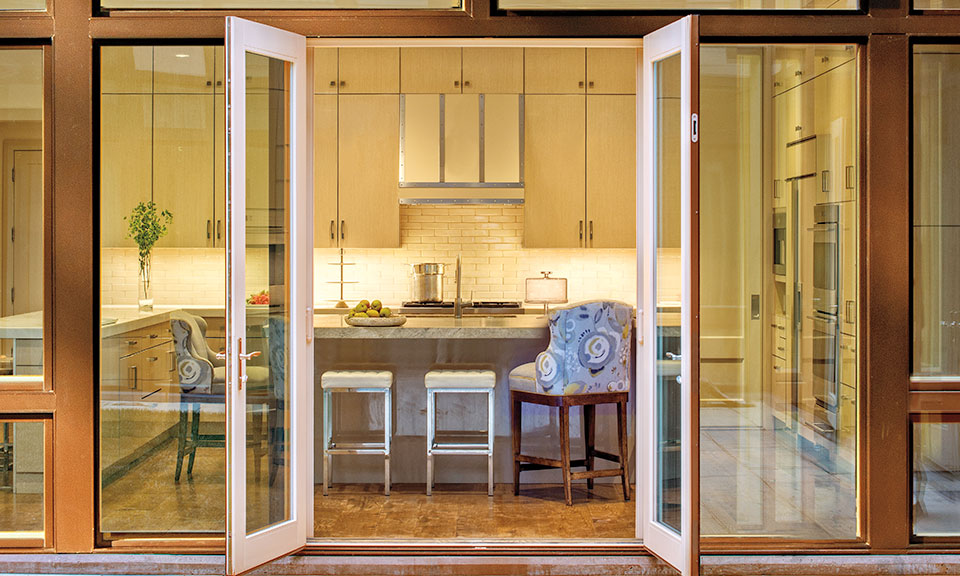 Match your architectural style with Pinnacle swinging patio doors. Create unique sightlines, maximize natural light and improve outdoor views with significantly more visible glass afforded by our narrow stiles.
Windsor's beautifully crafted in-swing and out-swing doors are available in 5* unique interior finishes with heights up to 8 feet tall. The versatility of design options continues, with 50 different exterior clad colors and finishes, several hardware styles, multiple hardware finishes and numerous grille options.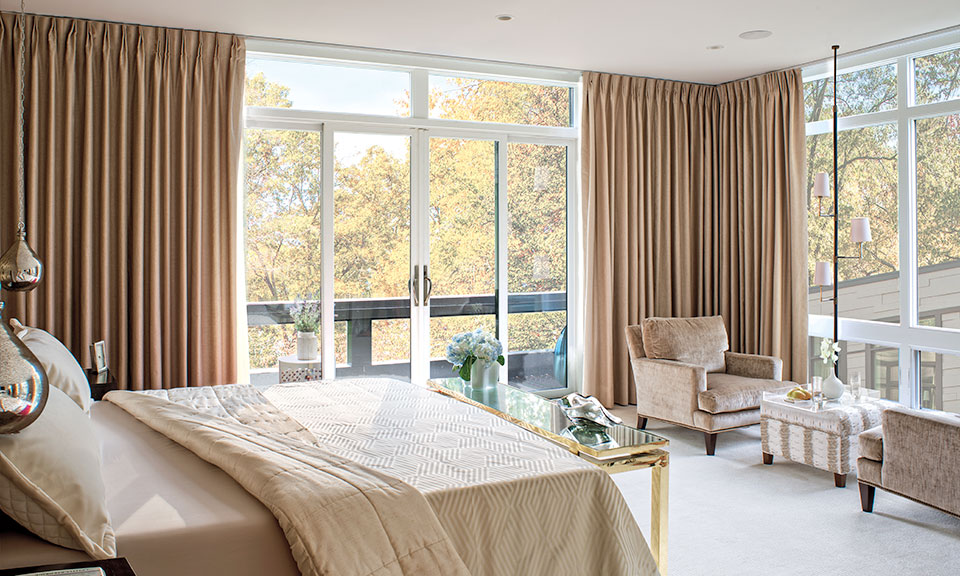 Windsor's sleek, narrow stile sliding doors will be the talk of your next outdoor event. With more visible glass than classic French stile doors, incredible ease of operation and modern aesthetics, our narrow stile sliding patio doors are the perfect complement to your contemporary design.
Constructed with up to 4 panels, the doors glide effortlessly on 2 end adjustable tandem steel ball bearing rollers and offer a pultruded fiberglass sill in a gray or bronze finish. Heavy-duty weatherstripping also ensures your patio doors will be ready for the changing seasons, even when your patio is not.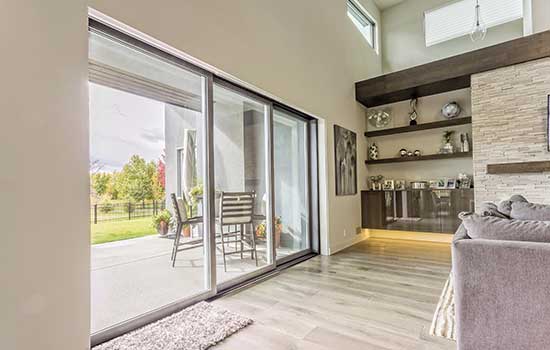 Expand the feel of your indoor living space and let the beauty of the outdoors in. Featuring increased visible glass, narrow stile multi-slide patio doors highlight brilliant outdoor views and give your home a unique, contemporary architectural look.
Available in stacking or pocket configurations up to 20 feet wide, Pinnacle narrow stile multi-slide patio doors are designed to complement our existing Pinnacle collection and offer many of the same features as other products in the line. Choose from 50 clad colors or one of 5 interior finishes,* and a variety of glazing options and grille patterns.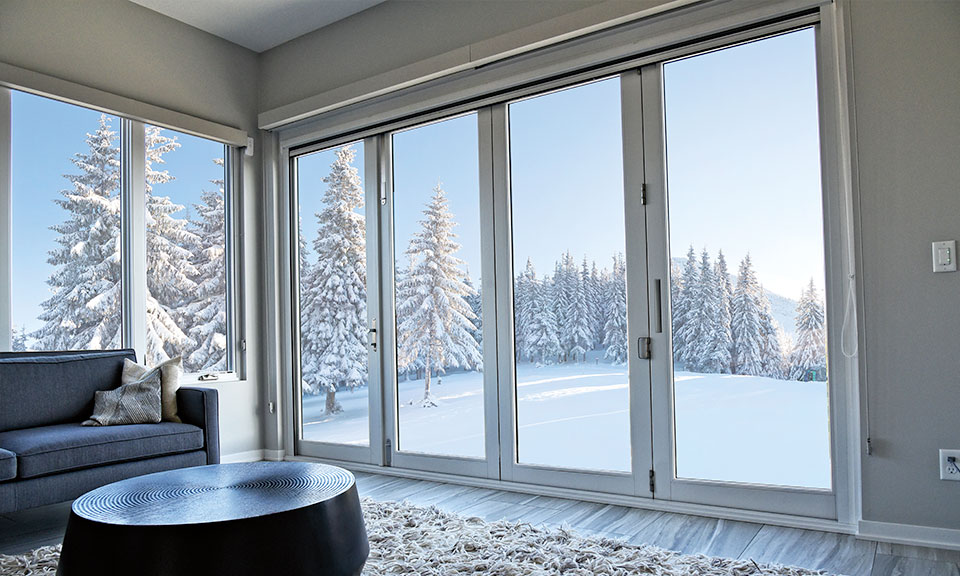 The innovative concept of Pinnacle narrow stile bi-fold patio doors brings open-air luxury to virtually any custom project. The narrow stiles allow for more visible glass to maximize views. We offer this versatile product in many sizes and configurations, which allows for installation in standard construction openings.
Pinnacle bi-fold patio doors feature a revolutionary hinge system that provides graceful operation and reliable function for years to come. Offered in 3 heights, our narrow stile bi-fold doors can be assembled with as few as 2 panels, and up to 8 panels wide. Imagine having the capability to span an opening as high as 8 feet tall and up to 24 feet wide.
*NOTE: Painted black will be available Q2 2017
Examples + Ideas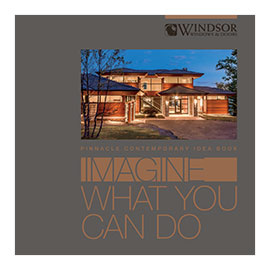 Discover even more ways you can integrate Contemporary windows and doors into your home's design. Windsor has developed a print version of our Contemporary Idea Brochure, which you can now download for free. It contains more than 30 pages of stunning home photos, application shots and valuable product information.