Windsor Windows & Doors builds value into each product to provide the best windows and doors for your budget. 
We offer 4 distinct product lines to help architects and homebuilders tackle a diverse array of applications: Pinnacle wood clad, Legend cellular PVC, Next Dimension vinyl and Revive replacement windows. You get the perfect finishing touch for every home. 
Windsor's corporate headquarters are located in West Des Moines, Iowa, which features a 340,000 sq. ft. manufacturing plant. Windsor operates a second 200,000 sq. ft. production facility in Monroe, North Carolina.
Windsor ships building materials throughout the United States and also into Canada, Mexico and China.
History

Windsor Windows & Doors began as a small operation in Des Moines, Iowa, in 1946. By crafting some of the finest windows and doors available – and asking fair prices – we've built our reputation of quality and value among architects, builders, contractors and homeowners.
Woodgrain Millwork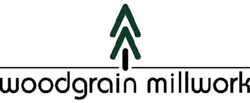 Windsor remained a regional wood window company until being purchased by Woodgrain Millwork, Inc. of Fruitland, Idaho in 1987. Woodgrain is the largest manufacturer of mouldings and interior doors in the United States. Woodgrain Millwork currently employs over 3,000 people in 20 different locations, including 2 in Chile. 
Affiliations
Windsor Windows & Doors belongs to a number of trade-related associations and organizations. We've also partnered with several leaders within our industry. Key affiliations include Cardinal Glass Industries, Quanex, Sherwin Williams, Mikron Industries, Linetec, Energi Fenestration Solutions, Contact Industries, Hoppe, Amesbury Truth, RiteScreen, Intek Plastics, Rockwell Security, Vision Hardware, NAHB, LEED, NFRC, AIA, AIBD, WDMA and Pries Enterprises.