Overview
Windsor understands every project is unique. We build quality and value into every window, regardless of what style you choose. Choose from several different products to create a stunning, high-performance home.
Pinnacle
Wood Clad and Primed
These top-of-the line windows offer a large selection of styles and shapes. The exterior comes in either a primed wood, cellular PVC or low maintenance extruded aluminum cladding in 23 standard colors, 20 feature colors, and 7 matte color finishes. Custom color matching is also available. The wood interiors of our Pinnacle products are made from the finest Clear Select Pine, specially treated for long life. Finishes include Douglas Fir, which ranges in natural colors from bright white to a rich rose, or an attractive Natural Alder with wood tones spanning from a golden honey to a handsome reddish brown.
Pinnacle Select
This elite product line is constructed from enhanced components that provide unsurpassed performance and expansive full-glass views to the surrounding outdoor beauty in any season. DP ratings ranging from 50 up to 70 are some of the most impressive in the industry. Pinnacle Select windows are currently offered in casements (vented and fixed), picture, transom and awning. This line features a unique push-out style casement and awning, as well as a retractable screen option.
Legend
Cellular PVC Windows
These windows combine the traditional look and feel of painted wood with the low maintenance and durability of cellular PVC construction, and offer the only 25-year warranty in the industry.
Legend HBR
This hybrid product combines the strength and durability of our Legend cellular PVC frame with a wood clad sash, offering a low-maintenance exterior with a beautiful wooden interior. HBR products are well suited for both new construction and historical renovation.
Next Dimension Vinyl Windows
Signature
These windows are robust, reliable products that offer the resilience of extruded multi-chambered vinyl. Enhanced components and sturdy construction add strength and stability for exceptional performance and energy efficiency.
Classic
Available in single and double hung units, Next Dimension Classic windows offer a unique sloped sill, tilt sash, brickmould profile frame and decorative features, such as a profiled inner grille and simulated divided lite.
Pro
These vinyl windows are designed for light commercial, multi-family and residential applications, all at a highly competitive price. Vinyl extrusions ensure superior weathering, durability and color retention. Construction features are built in to reduce maintenance, add strength and security, and maximize weather resistance.
Revive Pocket Replacement Windows
Replace drafty, unsightly windows with Revive pocket replacement windows. Each window can be transformed with stunning Windsor quality in about an hour, with fewer worries about disturbing any treasured wood trim or other interior and exterior features. Built to order with customizable features in three high-quality materials (wood clad, hybrid and vinyl), Revive pocket replacement windows provide a fast, uncomplicated upgrade.
Awning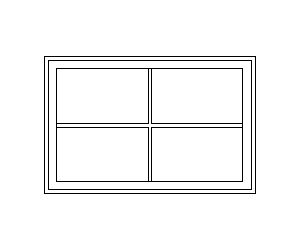 Awning windows swing outward, with one sash hinged at the top. Awning windows are often placed above or below other windows and doors for additional ventilation. They open and close with the turn of a handle located on the bottom of the window frame.
Casement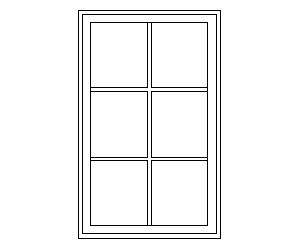 Casement windows feature one sash hinged on the side and that swings outward. Casements conveniently open and close with the turn of one easy-to-reach handle on the bottom of the window frame.
Double Hung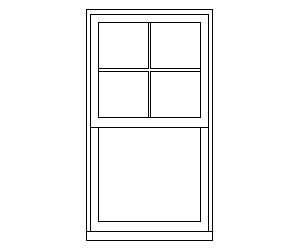 Double hung windows have 2 operating sash: one that slides down and one that slides up. Double hung windows offer great ventilation. Windsor double hung windows feature an EZ Tilt option, which allows both sashes to tilt in from the top for easy cleaning.
Single Hung
Single hung windows have one operating sash on the bottom that moves up and down. The top sash does not operate.
Glide-by / Slider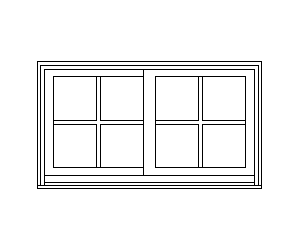 Glide-by/slider windows have one operating sash that moves side to side. The second sash does not operate.
Fixed / Direct Set Unit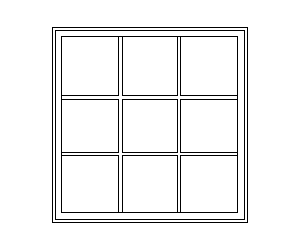 Fixed/direct set units are fixed in place and do not operate. Fixed/direct set windows help add unique design touches to a home. These windows are available in a wide range of sizes and shapes, including rectangles, radius, trapezoids, octagons, and more.
90-degree Corner Window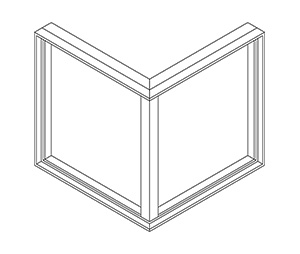 90-degree corner units are fixed in place, and are available with a glazed corner post or open with no corner post* for virtually unobstructed sightlines. Note: Open units with no corner post will require field glazing by others.