The North Carolina Employee Makeover Committee has completed another worthwhile home improvement project. The recipient of this makeover, Landon Roach, is well-deserving employee who has worked with Windsor for 19 years. Landon has been a leader in our Monroe facility and he needed new windows and doors after he and his wife purchased his childhood home in order to build their family together. They currently have a 4-year-old daughter who is the center of their world.
The windows and doors of this vintage structure were very drafty and inefficient, which resulted in expensive heating and cooling costs as well as uncomfortable living conditions. They recently encountered the additional expense of replacing the home's HVAC system. The Windsor team replaced the outdated windows and doors with Windsor's Next Dimension Classic Double Hung windows and Legend HBR doors. These updates will provide additional energy efficiency and improved comfort for Landon's family, as well as a nice facelift to the home.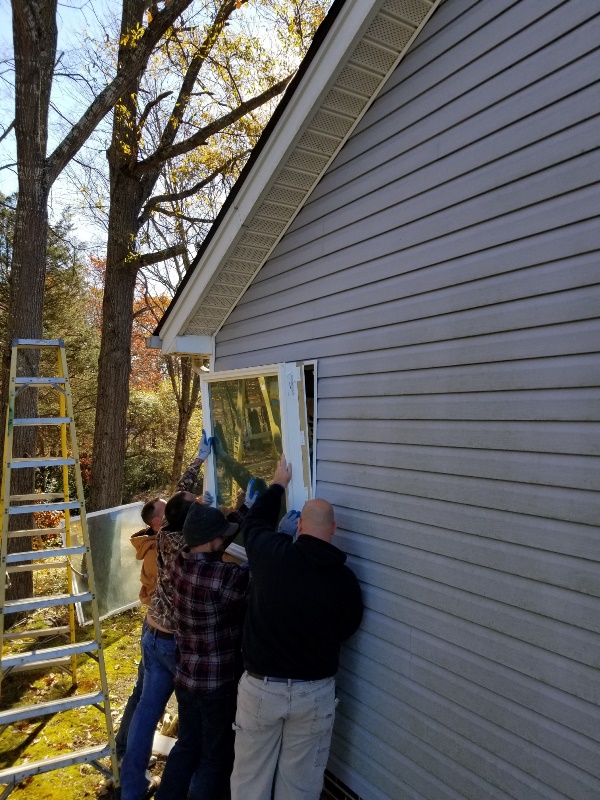 Landon was chosen for this home makeover for his many years of service to our company. He has been a key contributor and leader in the patio door department and his reliability, dedication and positive attitude has made him an important member of the Windsor team. This was a wonderful opportunity to assist one of our employees and make sure that they benefit from the windows and patio doors they work so hard to produce.