New product launches. Safety initiatives. Community involvement. You can always find important Windsor Windows & Doors news right here, including press releases, feature stories from the company and headlines about the industry.
You can also keep up with Windsor on social media on Facebook, Twitter, Houzz, YouTube and more.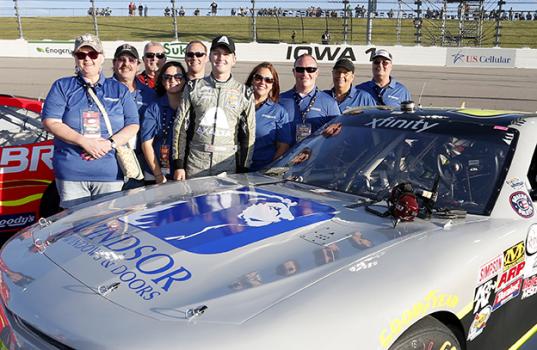 The No. 9 Axalta Chevrolet took the victory lap at the American Ethanol E15 250.
---

Windsor volunteers come together to help make home improvements for a coworker.
---

An event filled with high-fives and unforgettable memories.
---