Deep, rich color meets rugged character with Windsor Windows & Doors' newest exterior clad finish. Introducing Textured Black, a unique finish that will add dramatic flair to any home.
How does Textured Black differ from other black finish options? Textured Black is characterized by a stylish appearance and natural feel. The Textured Black finish is attractive to the eye and adds an edgy appeal to a construction project.Don't let the name fool you — though it looks coarse, the texture is subtle and smooth, without being rough to the touch.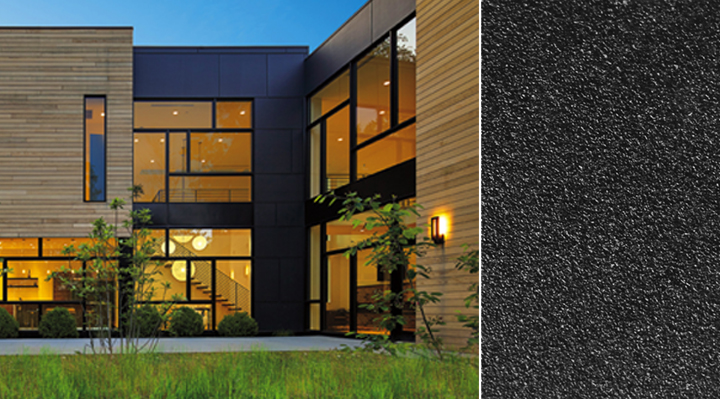 Select the Textured Black finish to add a rugged, utilitarian appearance to your windows and doors. The new Textured Black finish will add visual interest to many different architectural styles, from rustic traditional to sleek contemporary applications.
To see a sample of the Textured Black finish, visit a Windsor dealer near you.