There's no question a natural light source makes your home look great. Who doesn't love the warm glow of sunshine streaming in? But the aesthetic is just one of the reasons to make natural light a priority when planning to build or remodel a home. Called "daylighting," the practice of using architectural elements to allow natural light into your living spaces has many benefits beyond decor. Here are a few other illuminating reasons to consider daylighting.
It makes your rooms look larger. The more light reflected into a room, the larger it looks. Use skylights or large windows to introduce natural light into the room, then reflect it with a strategically-placed mirror, doubling your light.
You'll save electricity — and money. Research has shown that proper use of daylight can reduce the energy used for electric lighting by 20 to 60 percent. It's good for the environment — but it's also good for your wallet! Using less energy also translates to a smaller electricity bill.
Natural light improves your mood. You've probably noticed that you have a — pardon the pun —sunnier outlook on life after you've spent some time outside on a nice day. There's a scientific reason for that: Exposure to sunlight signals your body to produce more serotonin, a neurotransmitter that squelches stressful feelings and increases your overall sense of well-being.
It improves your plants' moods, too. It goes without saying that your house plants thrive when they receive direct or indirect exposure to sunlight. But what may not be as evident is that you reap the benefits when your plants are happy. House plants naturally filter out environmental toxins, improving the air quality in your house.
It may increase your productivity. Some studies have shown that successful exposure to daylight (for example, not too hot or too in-your-face) can improve productivity because it helps regulate our circadian rhythms.
Once the benefits are explained, we knew you would see the light! Who wouldn't want more sun streaming into their home? In addition to installing traditional operating windows, effective ways of allowing more light into your home include transoms, picture windows, fixed windows, 90-degree corner windows and a wide variety of expansive patio doors.
Transoms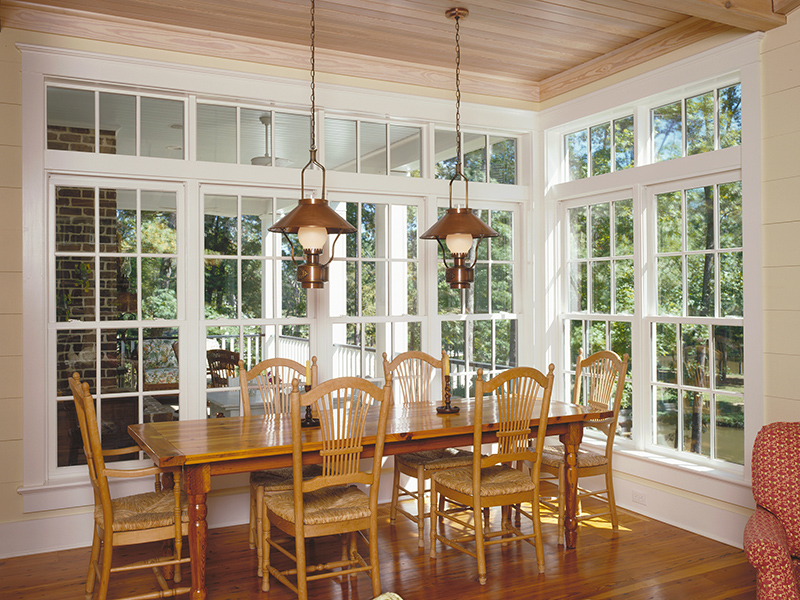 A smaller window installed above a door (or another window), transoms are a great way to squeeze some extra light from a space. Transoms are traditionally rectangular or fan-shaped, but come in many shapes and sizes to complement the window or door beneath it.
Picture windows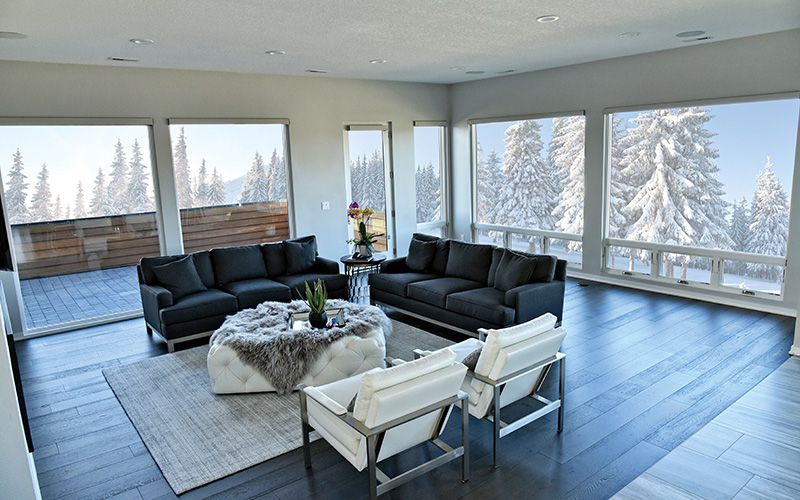 A large, stationary window specifically designed to showcase a nice view, a picture window is the perfect way to add natural light to a room. Our casement picture windows are a great solution for any living space that could use lightening up.
Fixed Units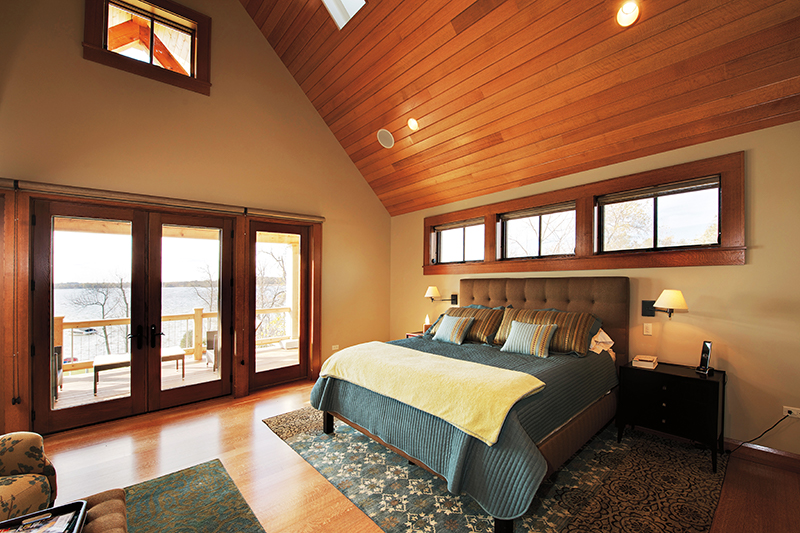 Like picture windows, fixed windows don't open, but are designed specifically to let in light and allow for views of the outdoors. They have larger frames and come in a variety shapes and sizes, making them easy to match to nearby operational windows. Both Direct Set and Radius (an arched shape) fixed windows are especially useful for providing light to spaces that may not be able to fit a fully operational window.
90-degree corner windows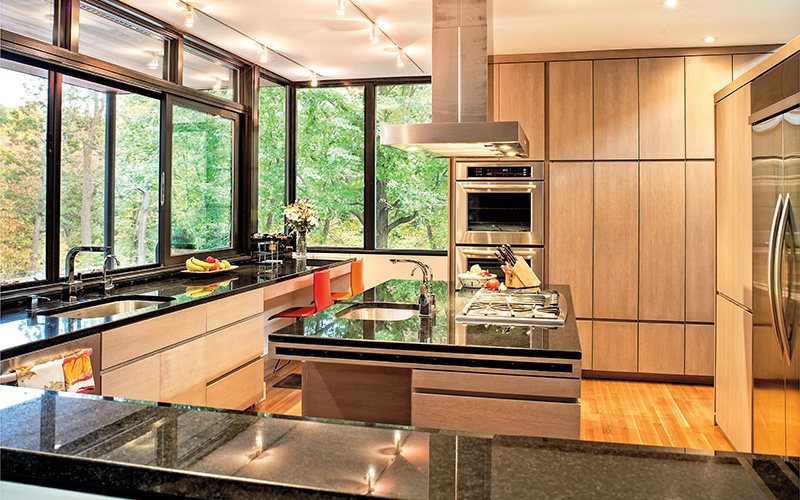 A unique option available from Windsor are 90-degree corner windows. When you have a view that you can't bear to block with walls, our 90-degree windows are the perfect fit. They provide fantastic panoramic views and lighting, but their high-performance thermal ratings also manage temperature well, maintaining your desired thermostat setting.
Patio Doors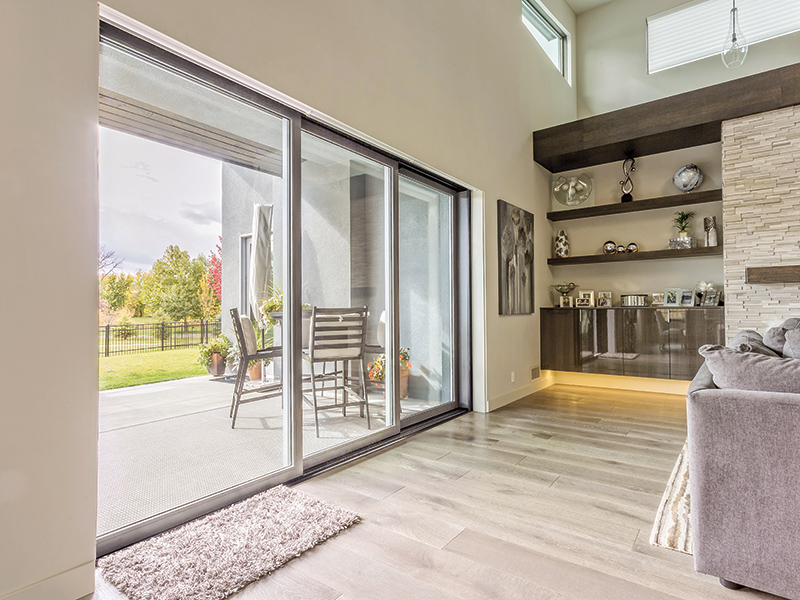 The right door will allow the beauty of natural light into your home. Open up those exterior walls with swinging or sliding patio doors. And for even more dramatic effect, we offer Bi-fold and Multi-slide patio doors to maximize your views, allowing unobstructed perspective of the outdoors.
Windsor Windows & Doors has a wide variety of products that can provide abundant natural light into every interior space and we offer many options that will complement your architectural style. Find a dealer today.