A unique home stands just outside Springfield, Missouri, drawing the attention of neighbors and national builders alike. The homeowners — designer/artists Mark and Kelli McDowell — have made a statement with beautiful touches throughout their 2,100 sq. ft. country house, but one design feature rises from the rest.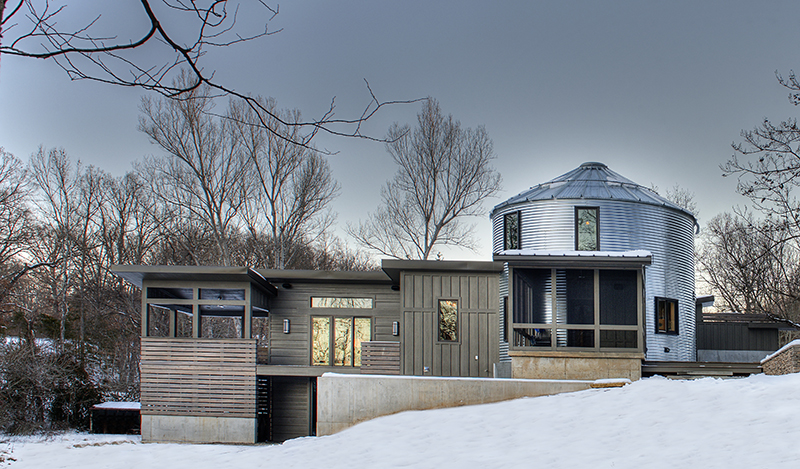 At the center of the home is a modified 22-foot tall grain storage silo that serves as the centerpiece of the 2,100 sq. ft. home. The 800 sq. ft. silo features Windsor's Pinnacle wood windows. The McDowells' home was built in 2012 by the builders at Monticello Homes & Development.
You can learn more about the McDowells' Silo House on Houzz.com.