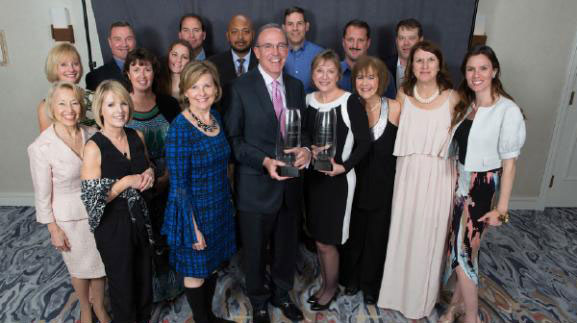 Classica Homes was named the "2015 Builder of the Year" by the Charlotte Homebuilders Association(CHA).
On March 26, 2015, the CHA handed out their annual Major Achievement in Market Excellence (MAME) Awards, which recognize the best in Charlotte's homebuilding industry. At the event, Classica Homes earned several awards, including "Builder of the Year" honors in the Small Volume category. This is the second year in a row that Classica Homes has earned the distinction.
According to a statement fromBill Saint, President & CEO, Classica Homes, "We were overwhelmed at the awards Classica received. I'm personally so proud of the extraordinary team we have, whose passion, energy and hard work allow us to deliver inspired living to our homeowners, combining exceptional design and value in every home and neighborhood we create. I've never had a better group of individuals who are more committed and excited to work together."
Classica Homes uses Windsor productsexclusively, working with Windsor distributorThe Builder Center in Charlotte, NC. Since Classica Homes first established itself in 2010, they have built homes using all 3 Windsor lines of products — Legend, Pinnacle and Next Dimension windows and doors.
You can learn more about Classica Homes on their company website.