Windsor's "Employee Home Makeover" is an opportunity for the company to donate its time, talent and products to help improve the homes of its hard-working team members.Makeover projects may range from landscaping efforts to window replacement, helping employees add beauty and efficiency to their homes.
The Windsor "Employee Home Makeover" program kicked off in the summer of 2016. Windsor is proud to announce renovations have begun on the second "Employee Home Makeover" project!
Adding Safety & Restoring Beauty to Employee Homes
As Windsor's long-time receptionist, Vicki Burgess is often the first person visitors see at the Des Moines headquarters. Now, Windsor is returning the favor, helping Vicki create a positive first impression with her home and her own "Employee Home Makeover."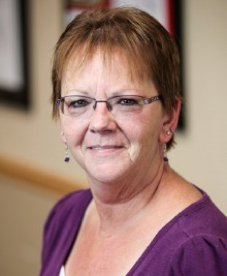 Vicki Burgess is the recipient of Windsor's second "Employee Home Makeover."
Several dead trees and an old, unsafe garage were taking away from the appearance of Vicki's yard and hurting the value of her home. To make matters worse, there were concerns that the dead trees may fall on her house during the winter months.
Renovation work included:
Windsor volunteers removed the dilapidated garage, anda new carport will be erected as soon as weather permits.
A professional tree removal service was hired to safely take down 3 large dead trees.
Windsor volunteers cut up the large tree branches, ground down the stumps and removed all the wood from the property.
You can see photos from all the work on Vicki's home to this point below. Check back in the future for pictures of the finished project!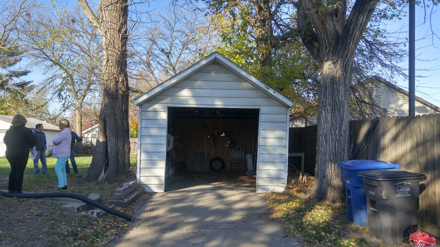 Vicki's garage was barely standing and 3 dead trees needed to be removed.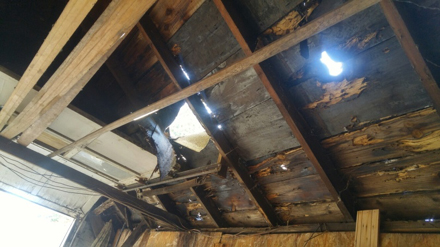 The existing garage was showing signs of severe decay in several areas.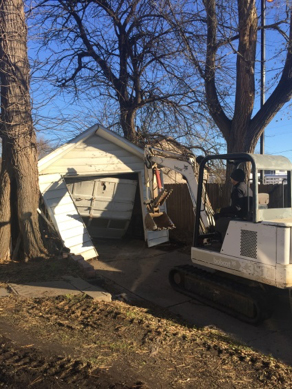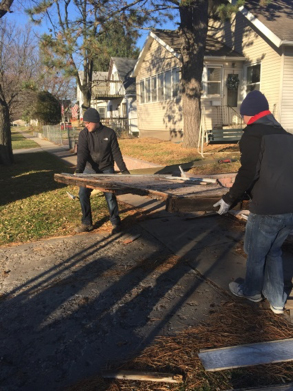 The unsafe garage was removed.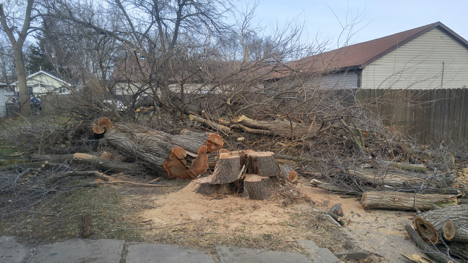 Three large dead trees were taken down.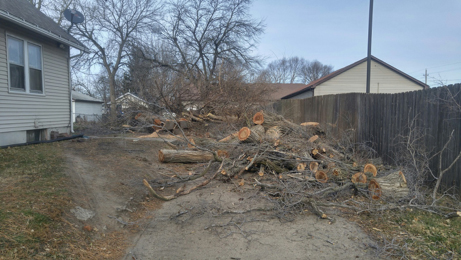 All wood was removed and the stumps were ground down.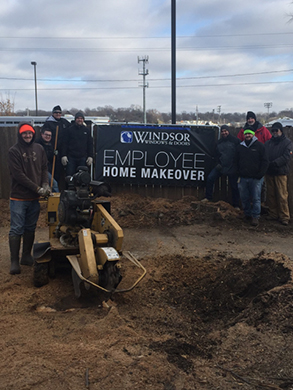 A new carport will be constructed on Vicki's property in the coming weeks.