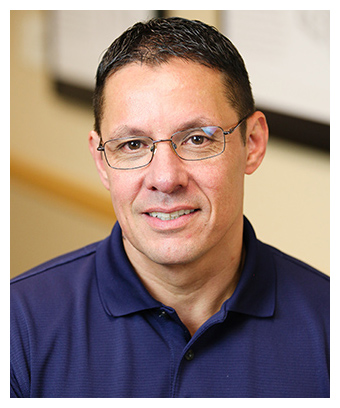 Clay Coppock is the Production Manager at Windsor Windows & Doors in our West Des Moines location. Clay is an inspiring leader in all aspects of his life. At work, he mentors the Department Managers, guiding them and their Line Leaders in efficiency, productivity and quality. Here's a little more about Clay and what motivates him.
How did you get started in this industry?
I've been in the window industry since I was a teenager. I worked in glazing—fabricating curtain walls with my father—while I was in high school. After high school, I earned an Associate of Arts degree at DMACC and started working for a Windsor competitor. I began as an Operations Manager in Rockford, IL, and then moved to Tempe, AZ, where I became a National Sales Accounts Manager and Service Supervisor for yet another Windsor competitor. When Windsor opened up a position in the WDSM location, I was happy to be able to move back home.
What do you love most about your job?
I love the ability to coach people. Helping them in different aspects of life—whether it's a situation at home or an opportunity to grow at work. Helping people is what makes my day rewarding.
What's the best professional advice you've ever received?
My dad said, "Always remember where you came from." That has stuck with me. Everyone starts somewhere and it's extremely rewarding when you can help others get to a new level in their life, whatever that may be.
Is there a character that you would compare your role at Windsor to?
Rafiki, from Disney's, The Lion King. I feel like Rafiki is the peacemaker, the one who helps "people" understand each other's roles.
What do you do outside of work?
I volunteer at a nursing home for Alzheimer's patients and I volunteer for Joppa (a community of volunteers helping homeless people survive—find housing and helping to rebuild their lives). I also spend time with family and I like to bicycle, run, paint and be outdoors.
Are you involved in any workplace committees?
I have led and helped with the Employee Home Makeover committee here at Windsor. It's a very rewarding project and I love helping our employees in their home lives.
What's something people may not know about you?
I'm an artist. I have painted many different projects for family members.