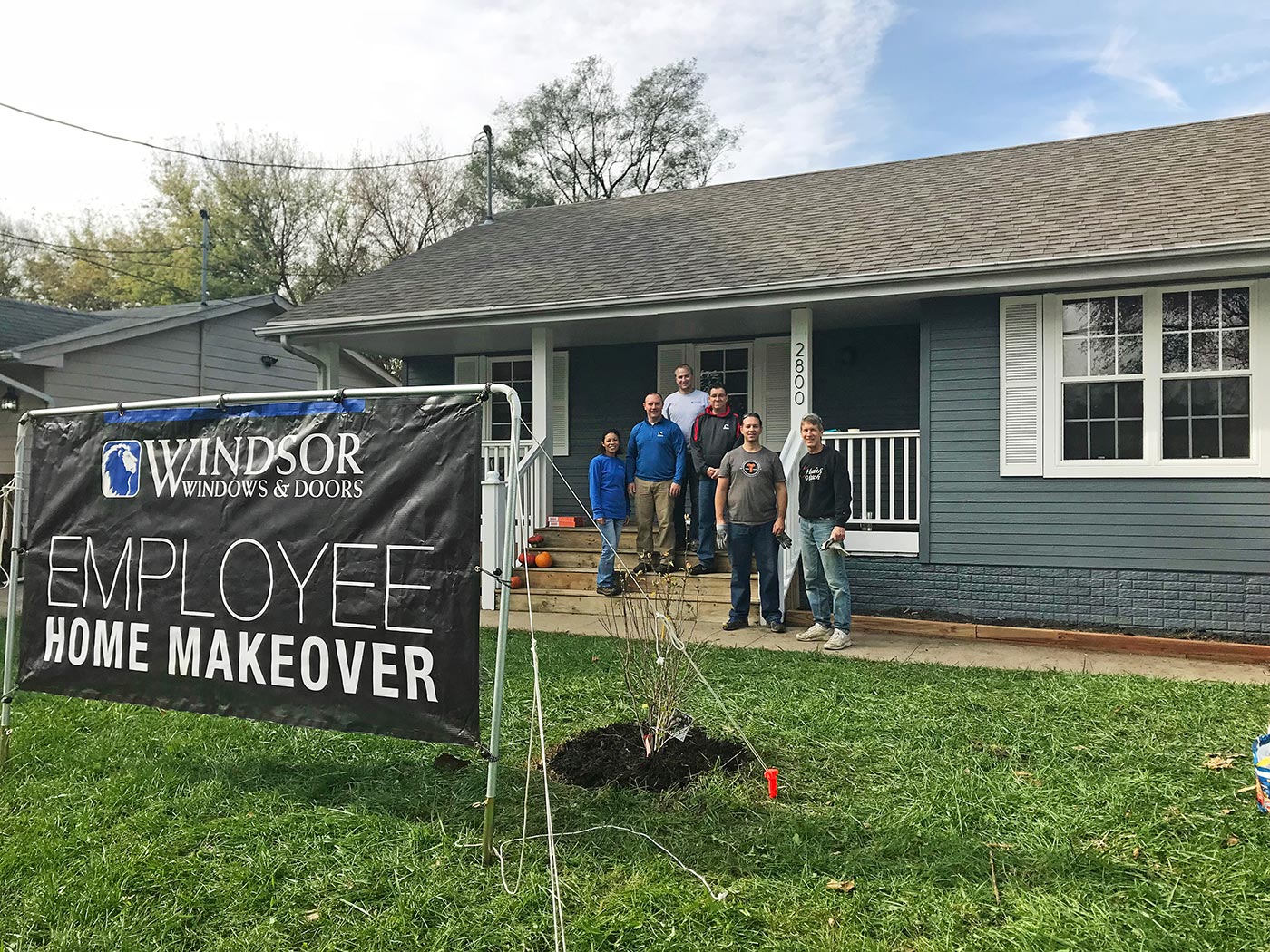 Windsor volunteers are back at it again! Nong Snyder, a 16-year Windsor employee and a Machine Operator on the Glass Line was the winner of the fourth Home Makeover Project. The project, originally scheduled for the 26th and 27th of October, got underway a day early due to cold weather.
Windsor volunteers arrived at 8:00am on October 25th to start removing and replacing siding. The paint crew had a short delay while the temperature rose high enough for the paint to cure! What started as a 38 degree morning turned out to be a beautiful day with a 68 degree high!
Nong's home received new siding on one side, new exterior paint to the siding and trim, as well as a couple of landscaping updates. Eleven Windsor Employees took time out of their day to assist in making this a successful project.
Nong, her husband Brent, their two boys and Nong's mom all live in the home and are extremely grateful and thrilled with the work that was done.
PHOTOS FROM THE HOME MAKEOVER