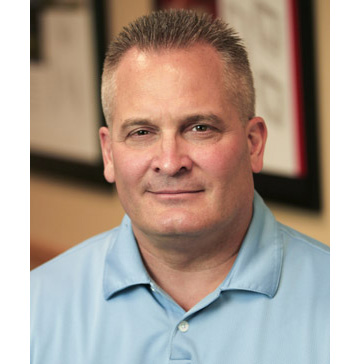 Kent Tindell is the Corporate Director of Manufacturing at Windsor Windows and Doors, overseeing all aspects of manufacturing at our plants in West Des Moines, Iowa; Norwalk, Iowa; and Monroe, North Carolina. Kent entered the windows and doors industry in 1979, following in the footsteps of his brother, who worked in the business during his summers off from college. We talked to Kent about his experience both in the overall industry and during his impressive tenure at Windsor Windows & Doors.
How did you get started in this industry?
I grew up in Dubuque and started working at Eagle Windows when I was in high school. I had not yet identified a career path but while working there, I realized I enjoyed the manufacturing environment. When I saw an opportunity to take on a more advanced positon at Windsor Windows & Doors, I applied and was hired and moved to Des Moines. While in this role, I attended classes at Drake and Des Moines Area Community College. After graduation, I continued at Windsor as the Shipping Manager. Over the years, I have continued to work my way up to Line Assembly Manager, Production Manager, Plant Manager, and now Director of Manufacturing.
What are some important characteristics for someone in your role?
Respect—whatever their title is, everyone deserves your respect and attention. Focus—know where you are going and have a strong stated mission and path you can lead your team down. Honesty—have a good work ethic without constant instruction and oversight.
What do you love most about your job?
What's most rewarding is seeing people learn and grow within the organization. And I'm very driven bysetting a plan, implementing it, and seeing positive results at month-end.
What's your personal mantra?
"Be so good they can't ignore you!"
What's the best professional advice you've ever received?
Stick with your job or task and complete it to the best of your ability. People will notice.
What do you like to do outside of work?
I enjoy outdoor activities, especially riding my bike. I recently rode across the entire state of Iowa.
Are you involved with any workplace committees or teams?
I'm currently doing a lot of work with Vinge Quality Improvement.
You recently volunteered with Windsor Windows to help out at the Food Bank of Iowa. What inspired you to participate?
I enjoy helping others out, especially those in need.
What is one tool at work you could not live without?
My laptop. I have created so many templates to help me manage my part of the business.
What's something people may not know about you?
I love to cook! I prepare almost all of the meals at home and always have guests over!