We wouldn't be the company we are today without the hard work and dedication of our employees. To celebrate them and show our appreciation for what they do, we started Employee Home Makeovers, a program that takes care of home improvement projects for our employees by providing free materials and free labor in the form of employee volunteers. Recipients are chosen by a selection committee that evaluates applications based on financial need and personal circumstances.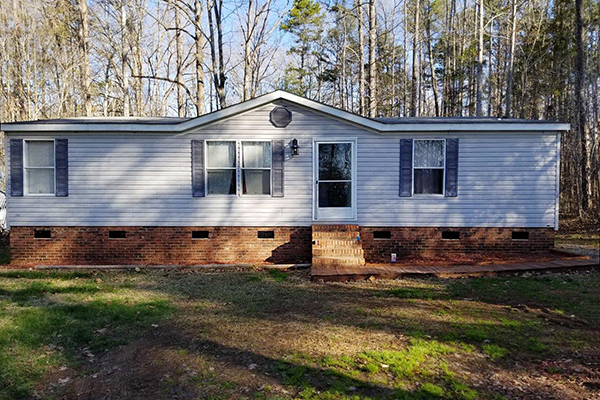 Our most recent Home Makeover was awarded to North Carolina employee Jason Moore, who has been at our Monroe plant for more than 12 years and was recently promoted to a critical, highly skilled position of distributing powder coat metal to the product lines. A single dad to a 10-year-old daughter and a 7-year-old son, Jason strives to make their home together welcoming and comfortable.
To help Jason achieve that goal, we provided a complete facelift for his home, which he also shares with his fiancée and a dog, Pup. Projects included installing Next Dimension Pro windows throughout the home, replacing his deck and laying vinyl laminate flooring with interior trim and baseboards. We also repaired sinks, toilets, doors and landscaping elements. The project took several days and was completed in early June.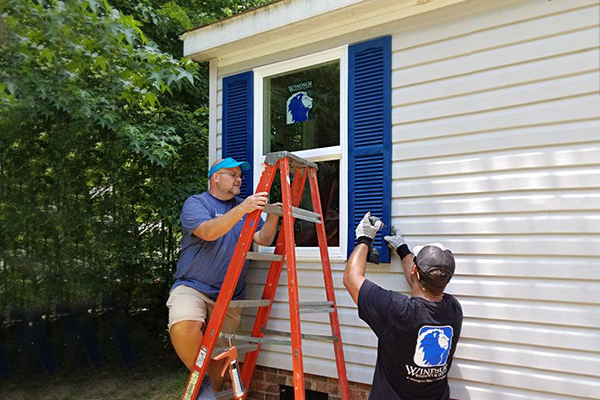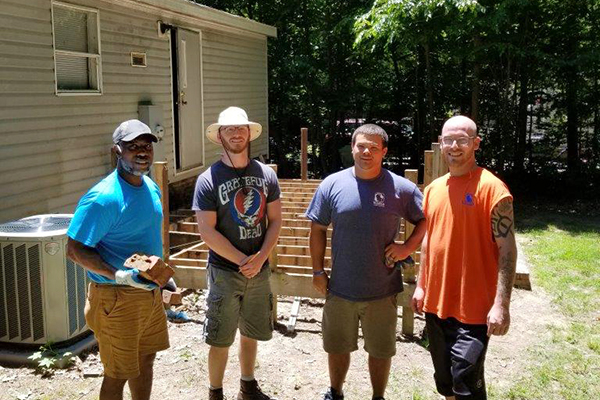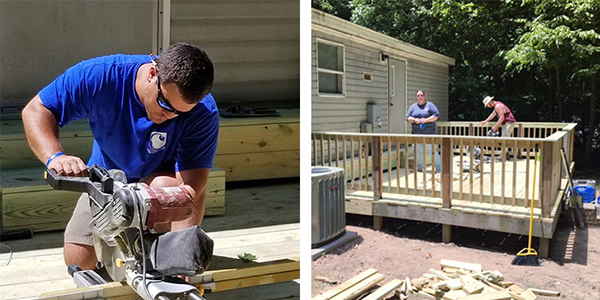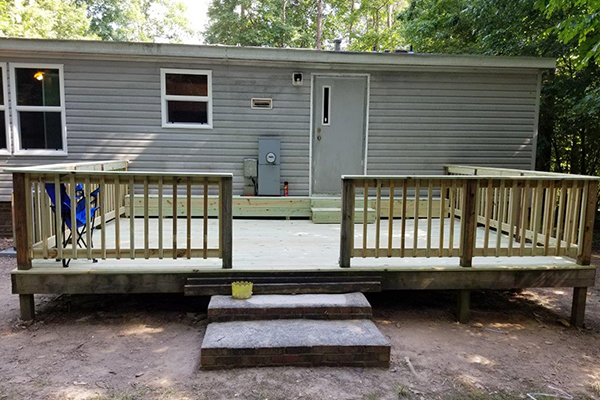 Jason is the epitome of what we look for in a Windsor employee. He's thoughtful, helpful, dedicated and has a strong work ethic that he is imparting to his children. Our Home Makeover process allows for the recipient to be out of the office for several days while work is being completed on the home. Although he spent full days working on his home with his fellow employee volunteers, learning new skills and putting in plenty of elbow grease, Jason still went to the factory every day when work on his home wrapped to ensure that his responsibilities had been completed to his own high standards. "We didn't ask Jason to do this; we didn't expect him to do this; he just did it," saidEric Mercer, Employee Home Makeover organizer at the North Carolina plant.
Even more importantly, Jason is a great dad who is focused on making sure his kids get a good education, learn consistency and rules and become good young people. Friday nights are his favorite part of the week—he takes his family out for dinner, and they spend time discussing how the week went.
We appreciate everything Jason does for us—and we feel lucky to have been part of his family for a few days. Enjoy your Employee Home Makeover, Jason!!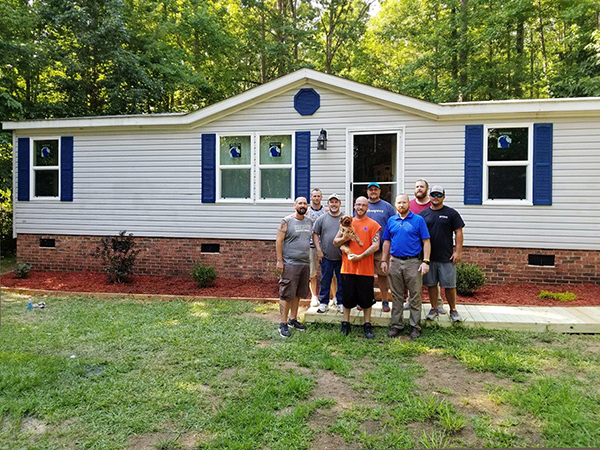 Read more about our Employee Home Makeovers: