We know from our own work at Windsor Windows & Doors that many hands lighten the load—and our belief was reaffirmed during our recentvisit to the Food Bank of Iowa.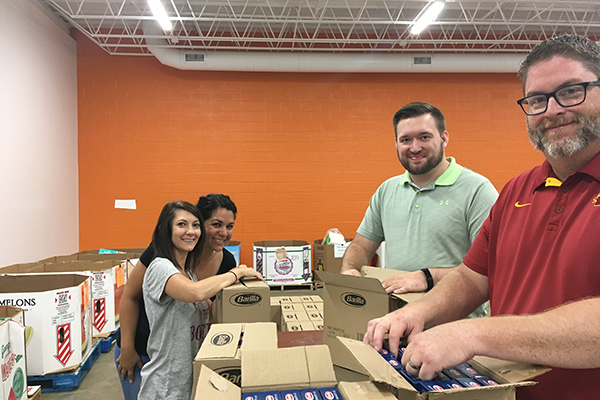 A group of 24 Windsor employees volunteered their time over two days in July, packaging much-needed nutritious food at the Food Bank of Iowa. The group filled thousands of two-pound bags with pasta donated by Barilla pasta in Ames, Iowa. The pasta will be distributed by the Food Bank of Iowa's Mobile Pantry Program, a resource that provides flexible food assistance to locations in Iowa that don't have access to traditional food banks or programs. Each mobile pantry distribution delivers a load of food to a prearranged site, where local volunteers set up a distribution system that resembles a farmers market. All food distributed is entirely free.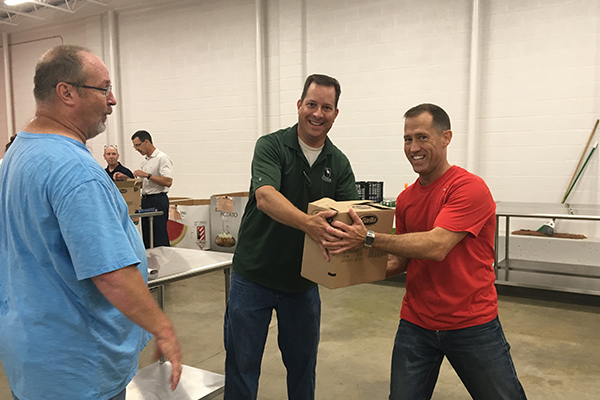 Our trips to volunteer at the Food Bank have become a traditionwe all look forward to at our headquarters in West Des Moines, Iowa. We feel lucky to be able to help provide for people who may not otherwise have access to good, nutritious meals, both in our local communities and communities across Iowa. The Food Bank of Iowa's mission is to provide food for Iowa children, families and seniors to lead full and active lives, strengthening the communities where they live. The Food Bank of Iowa is a registered 501(c)3 nonprofit, and all contributions are tax-deductible. The Food Bank of Iowa was founded in 1982, and has distributed more than 163 million meals since then. Learn more at www.foodbankiowa.org.