Our employees give so much of themselves to their jobs, going above and beyond to ensure quality windows and doors for Windsor Windows & Doors homeowners across the country. We feel privileged to be able to do something for them in return, which is why our Employee Home Makeover events are always special days for us. But while we're thrilled to provide supplies and materials for home repairs, Employee Home Makeovers aren't just about footing the bill. They're also about Windsor employees coming together to help friends, peers and coworkers. And in July, 12 employees donated nearly 500 man-hours to help Eduardo Cornejo, a five-year Windsor veteran who currently leads our vinyl group in Norwalk, Iowa.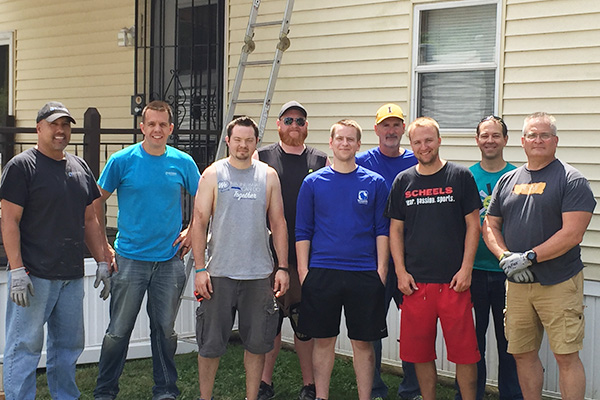 Eduardo and his son, also a Windsor employee, are anxiously awaiting the arrival of Eduardo's two young daughters, who are moving to Iowa from Mexico this fall. In preparation for their arrival, Eduardo had a list of items to do around the house, including fixing a leak in his roof. When Windsor inspectors arrived to assess the situation, they also discovered the air conditioner and water heater were not functioning—and offered to fix those as well.
Volunteers faced several unforeseen challenges with the project, starting with torrential rains on the day the work was scheduled to start. The heavy rain resulted in extensive flooding in the area, which caused additional delays. When weather finally cleared, the team was faced with construction issues, including postponed deliveries and product shortages. Although frustrating, they viewed it as a learning experience—it was eye-opening to understand what these setbacks and delays feel like from a consumer point of view.
In the end, our Windsor volunteers overcame the setbacks to persevere and complete work on the home, providing Eduardo and his family with a new air conditioner, water heater, roof and front door. They also repaired siding and built a porch overhang.Thanks to the time and effort donated by his coworkers, as well as the funding provided by Windsor, Eduardo and his son are now ready to welcome his daughter to their new home in Iowa—and we are honored to have played a part!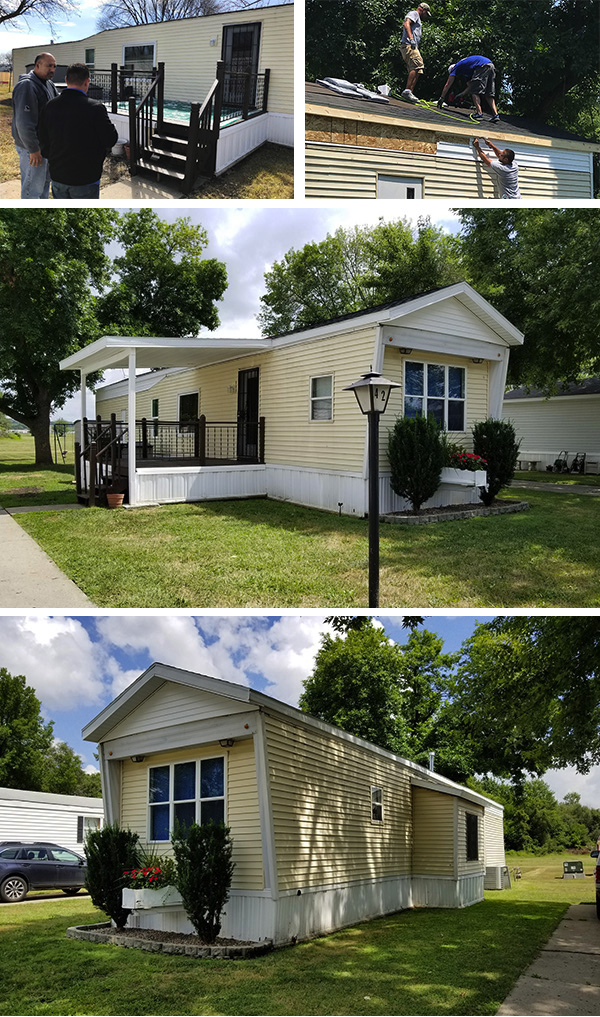 Read more about our Employee Home Makeovers: