Iowa is more international than you think. The Windsor Norwalk plant's hosting of Kosovan diplomats was just the most recent demonstration of that reality.
Three years ago, the State's first diplomatic post was established when the Republic of Kosovo Consulate opened in downtown Des Moines. Last year, Norwalk cemented a Sister City relationship with Vushtrri. Recently, four elected officials from Kosovo visited Norwalk and toured the Windsor vinyl production facility there.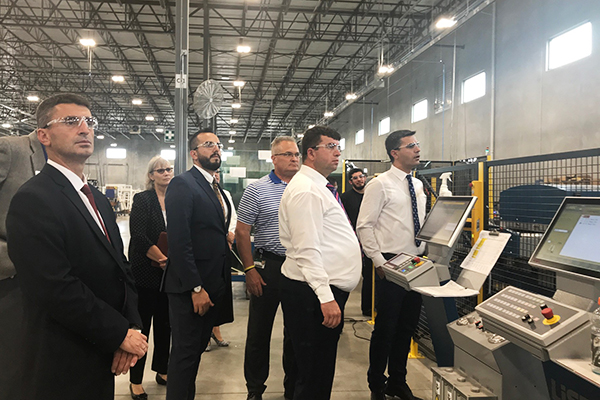 The visit provided an opportunity to find common interests and to explore how Norwalk and Vushtrri can help each other in the future. Beyond that, it was a beautifully genuine display of two cultures from opposite sides of the world finding common ground, insight and appreciation for each other's differences.
We're proud to be members of the Norwalk community and commend the city council for creating this opportunity to open beneficial trade relations with a thriving eastern European democracy.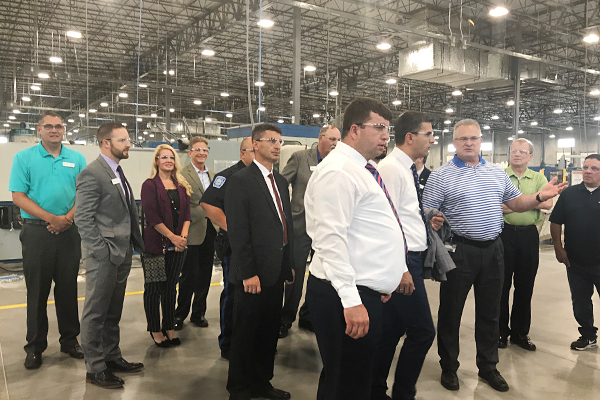 Mutual Appreciation Has its Roots in Conflict
A number of exciting business and trade opportunities exist between Vushtrri and Norwalk today. As Sister Cities, the two communities are working together to establish education, student and worker exchange programs; cultural initiatives and public safety programs, but it wasn't always that way.
Twenty years ago, the Kosovar Albanians were being slaughtered by the Serbians. When NATO stepped in to end the conflict, many members of the Iowa National Guard were called up to fight for the Kosovars' freedom. Victorious, the brave men and women of the U.S. military helped set Kosovo on the decade-long path of democracy and independence it now enjoys.
Kosovars Open Hearts and Hands to Iowa
Kosovars are very grateful to America for its support during the upheaval in the Balkans region. The bravery and compassion of our service men and women as well as our interest in working together to identify mutually beneficial business and cultural possibilities has created a favorable view of Americans across Kosovo.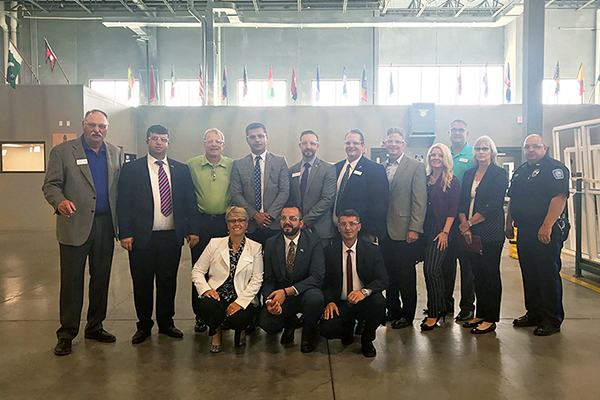 Major General Orr, Ambassador Terry Branstad and Iowa's Governor, Kim Reynolds, were instrumental in building the positive relationship that now exists between Kosovo and Iowa. It's a powerful success story of a nation rebuilding itself and becoming a free democracy. Kosovars have enjoyed visiting Iowa, and likewise, members of the Norwalk community have taken productive trips to Kosovo over the past few years.
A delegation from Norwalk including its Economic Development Director, Mayor and two city council members accompanied the State delegation to Kosovo this past May where they toured businesses and met with Parliament, the Prime Minister and the President.
The future is bright for both Norwalk and Kosovo—and Windsor Windows couldn't be happier to be part of it!