A house is more than shelter. It's comfort and security. It's a place to belong. In a chaotic and uncertain world, a home provides the certainty working families need to live in peace and prosperity.
For the past 13 years, Windsor Windows employees have donated their time and talent to the Greater Des Moines Habitat for Humanity. Armed with hammers, paintbrushes and nail guns, Windsor Windows participated in nearly 25 projects with the global nonprofit housing organization, at times donating windows and building materials in addition to volunteers.
This year, on May 31 and June 1, employees pitched in over 120 man-hours working on three projects in Northeast Des Moines that included two Rock-the-Block projects and a home restoration.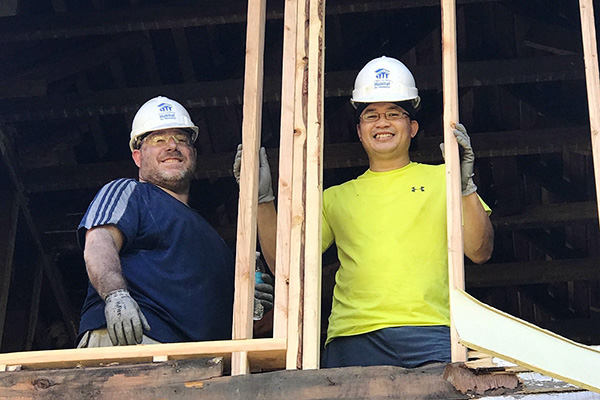 Lending Deserving Families a Hand Up
Habitat for Humanity likes to express the assistance and opportunities they provide to families as a hand up and not a handout.
By partnering with Habitat for Humanity, Windsor Windows offers families an opportunity to live in a home that they might not otherwise be able to own. When the efforts of Habitat for Humanity are multiplied out, it's easy to see how they are actively working to end the cycle of poverty and improve entire communities.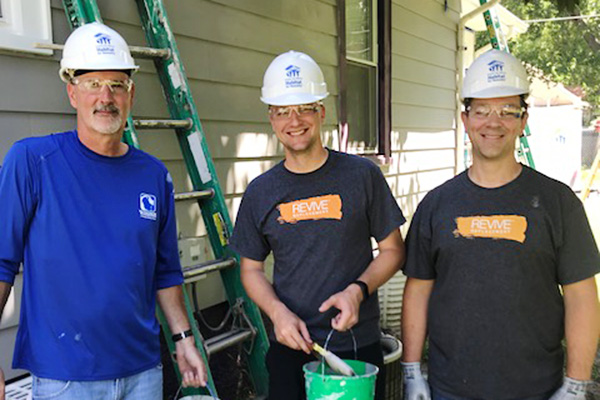 This year, as in years past, employees involved in the Habitat projects not only gave their time, talent and labor, but also received back the joy of making a positive difference in Northeast Des Moines.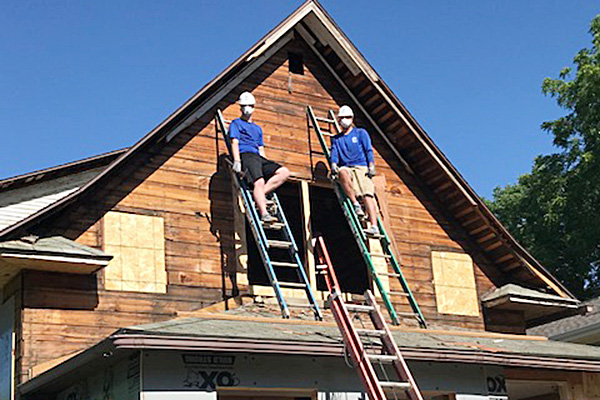 Building Strength, Stability and Self-Reliance Through Shelter
Habitat for Humanity is a global nonprofit housing organization working in nearly 1,400 communities across America and in about 70 countries around the world to help families build and improve places to call home. It believes that affordable housing plays a critical role in creating strong and stable communities.
Greater Des Moines Habitat for Humanity helped 11,000 volunteers serve 218 families in 2016 and is helping more every day. Its Rock the Block events provide a path for homeowners, organizations and volunteers to come together to assist low-income residents with needed repair, maintenance, weatherization, safety, accessibility and beautification of their homes.
We are grateful for the opportunity to participate in Habitat for Humanity projects and look forward to future events.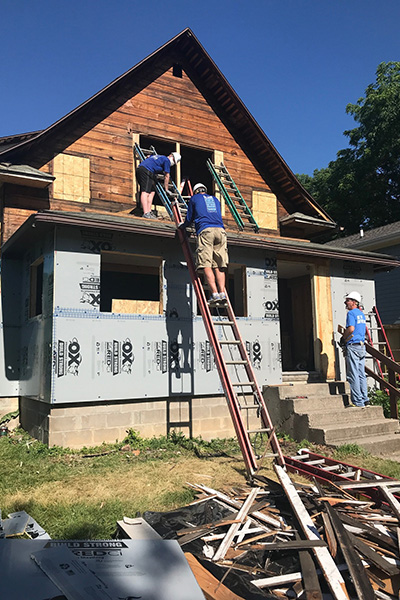 Click here to learn more about Habitat for Humanity and volunteer opportunities.